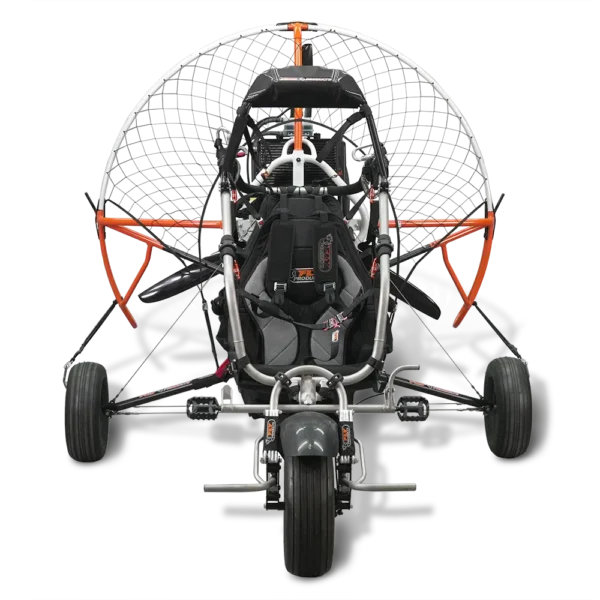 The XENIT trike is the medium version of our trike range. Built in aluminum and steel. This model is easy to disassemble by unscrewing a single bolt and thanks to the use of steel cables it is possible to fold it considerably reducing its dimensions so it can be transported with medium-sized cars. It is equipped with a front fork with E.T.C elastic shock absorber system and disc brake, for maximum safety during take-off and landing.
Like the Eco Light trike here too, the connection point of the wing is on the same attachment point of the pilot's harness and on the same axis of the tank, for this reason it remains very stable even in turbulent conditions. The pilot positioned behind the passenger, in direct and visual contact with the glider maintains control in all phases of flight. The attention paid to all these details makes this vehicle safe, fun and easy to use.
All our products are Made in Italy, designed, built and assembled from us. We make attention to detail our strength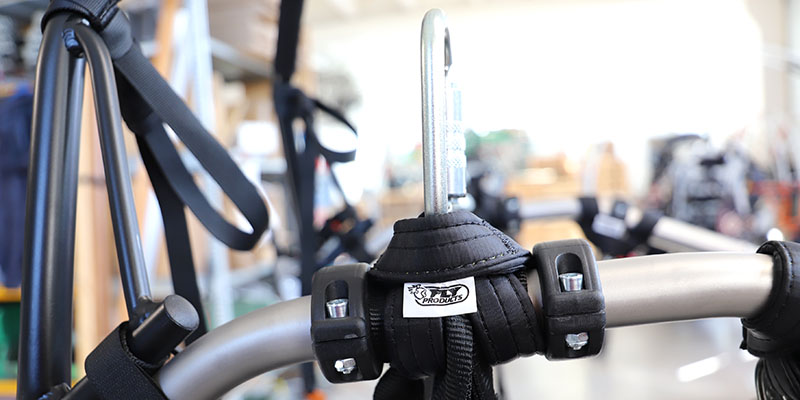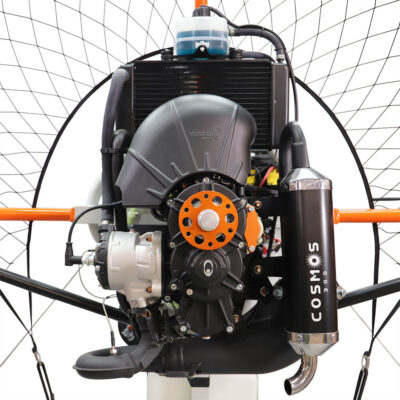 Available engines.
Cosmos 300 single-cylinder, mechanical reduction, in single ignition or dual ignition version water-cooled manual throttle as standard.
Thor 303 single-cylinder, mechanical reduction, in single ignition or dual ignition version water cooling manual throttle as standard.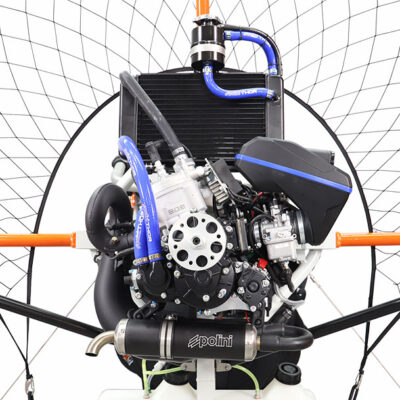 Special attention was paid to the development of our "React" throttle. The shutdown button is easily accessible when needed, but the shape of the body prevents its accidental shutdowns. Also equipped with a start button where required, it has a convenient mirror to check the remaining range el fuel during flight phases. The ergonomics are designed in order to allow constant control of both throttle and glider.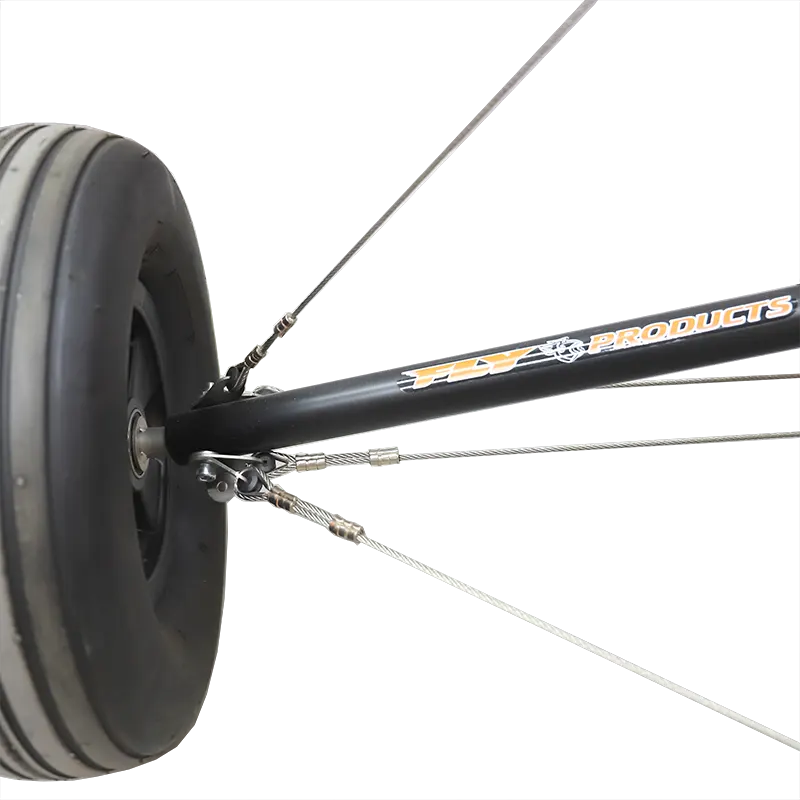 Due to his constructioncan be closed and easily transported and become the ideal companion for your holidays, traveling with you.
Recommended for those who want to fly to different places enjoying ever new panoramas and emotions.
It is pos
sible to mount the dashboard which can house various
instruments for engine and flight plan control.
The instrument panel is easy to consult thanks to its position without obstructing the pilot's visibility.
It is also equipped with A-assist which during take-off keeps the glider in constant traction keeping it stable, for a safe take-off.
It is possible to fold it forward, reducing the height of the trike for those who need to transport in vans or trailers.
The Xenit trike comes standard with a 17 liter fuel tank, but as optional a double tank can be fitted bringing the capacity to 34 liters.
This allows you to plan long transfers and enjoy the flight experience.
Designed for fly schools and for those approaching trike flying
this cage ensures safety during take-off and landing,preventing the sail or lanyards from ending up in the propeller.
It is also a safety system for people on the ground.
Have questions? Feel free to write us